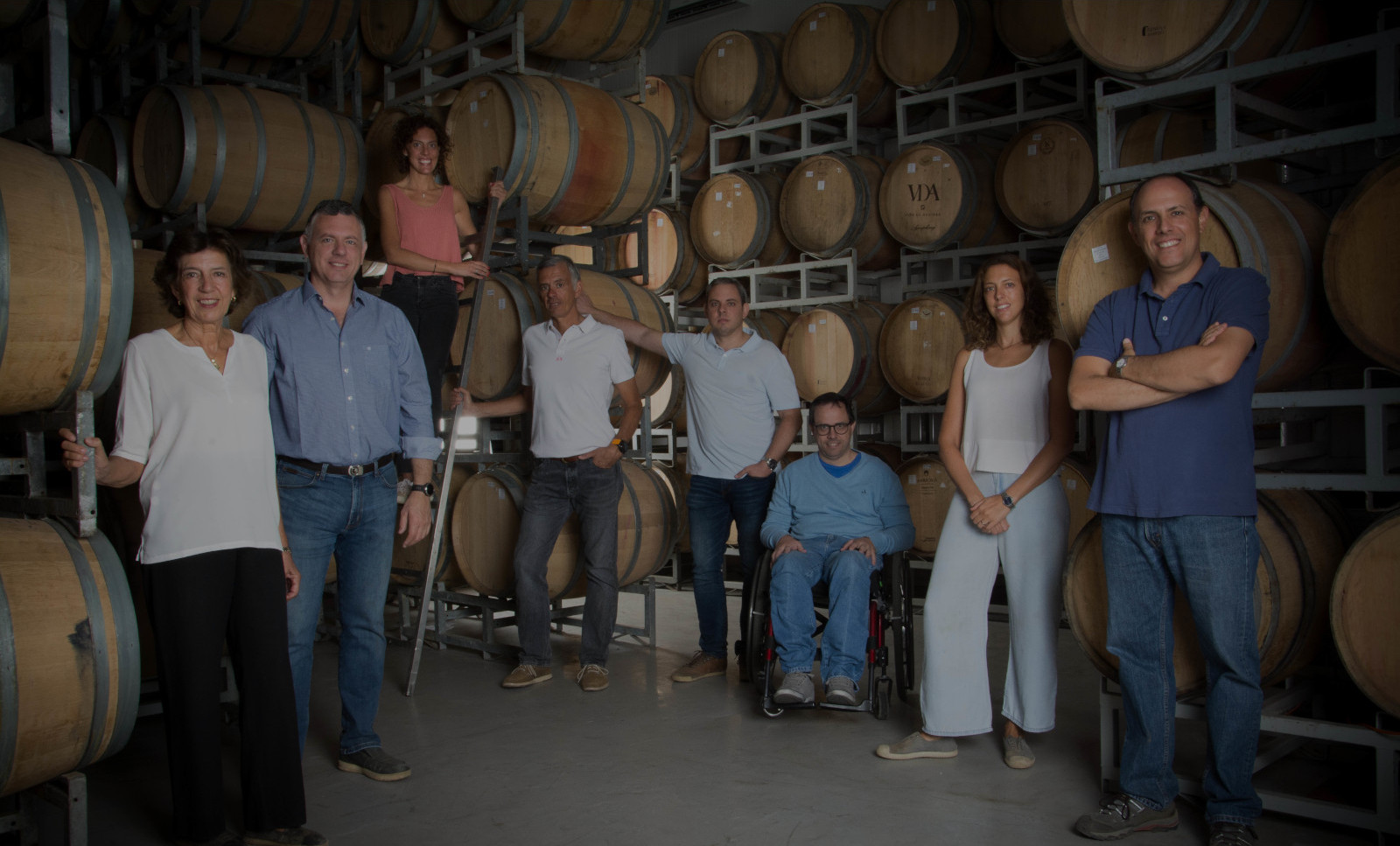 Our history
We are a 100% family winery that seeks to continue the dream of our grandfather Pedro Etcheberry, a French agronomist, who believed in the Chilean wine industry since 1955.
Decades later, our father, Pedro Félix de Aguirre and our mother, Ana María Etcheberry joined this idea and gave a fresh spirit to our grandfather's desire.
HITOS 1955
Our grandfather, Pedro Etcheberry, in Chimbarongo, Colchagua Valley, starts the first family vineyard.
1973
Our father, Pedro Félix and our mother, Ana María, buy the Santa de Ana de Liucura land in Villa Alegre, Maule Valley
1997
The construction of the current winery and planting of the first Cabernet Sauvignon, Merlot, Sauvignon Blanc and Chardonnay vines begins.
2001
Our First Harvest and Opening of the first stage of the winery, with 2000 m2.
2004
The first bottling line is installed with a capacity for 2,000 bottles per hour.
2005
Our first bottled wine export
2006
The first expansion of our wine cellar is completed, going from having a storage capacity of 1.2 million to 3.5 million liters of wine in stainless steel tanks.
2010
The storage capacity is once again expanded to have 7 million liters of storage in stainless steel tanks.
2011
Due to the success achieved obtaining numerous gold medals in prestigious international wine competitions, we were chosen that year as "The most awarded Chilean Winery in international competitions".
2012
A new bottling line with a capacity of 4,000 bottles per hour is incorporated.
2014
It was a year of great growth, being the Chilean winery with the highest growth in number of 12 bottle cases sold abroad.
2015
We have achieved a long-standing desire to be the N°1 Chilean winery in the Russian Federation market. On 2015, the wine cellar was also expanded to have 10 million liters in stainless steel tanks. Along with this, the bottling capacity of the plant is again expanded, with a new line of 6,000 bottles per hour, remaining with 3 lines and a total capacity of 12,000 bottles per hour.
2016
It was an important year for us, since it was the 10th anniversary of the death of our father, Pedro Félix de Aguirre L. For this reason, we launched our Iconwine "Pater Familiae" to honor him.
2017
A new extension of the wine cellar and barrel room is completed. We achived 14,000,000 liters in stainless steel tanks, 3 packaging lines and doubled our storage capacity in French and American oak barrels.
2018
For the first time we introduce our wines to the renowned critic James Suckling and we obtain scores of 92 to 94 points in all the wines.
2019
We launched our line of wines "Annie" as a tribute to our mother, Ana María Etcheberry C. The Winery
The valley, its soils, climate and surrondings
Our vineyards are located in the town of Villa Alegre, in the heart of the Maule Valley, 285 kilometers south of Santiago. The Maule Valley is the region with the most vineyards in Chile. We have 520 hectares planted.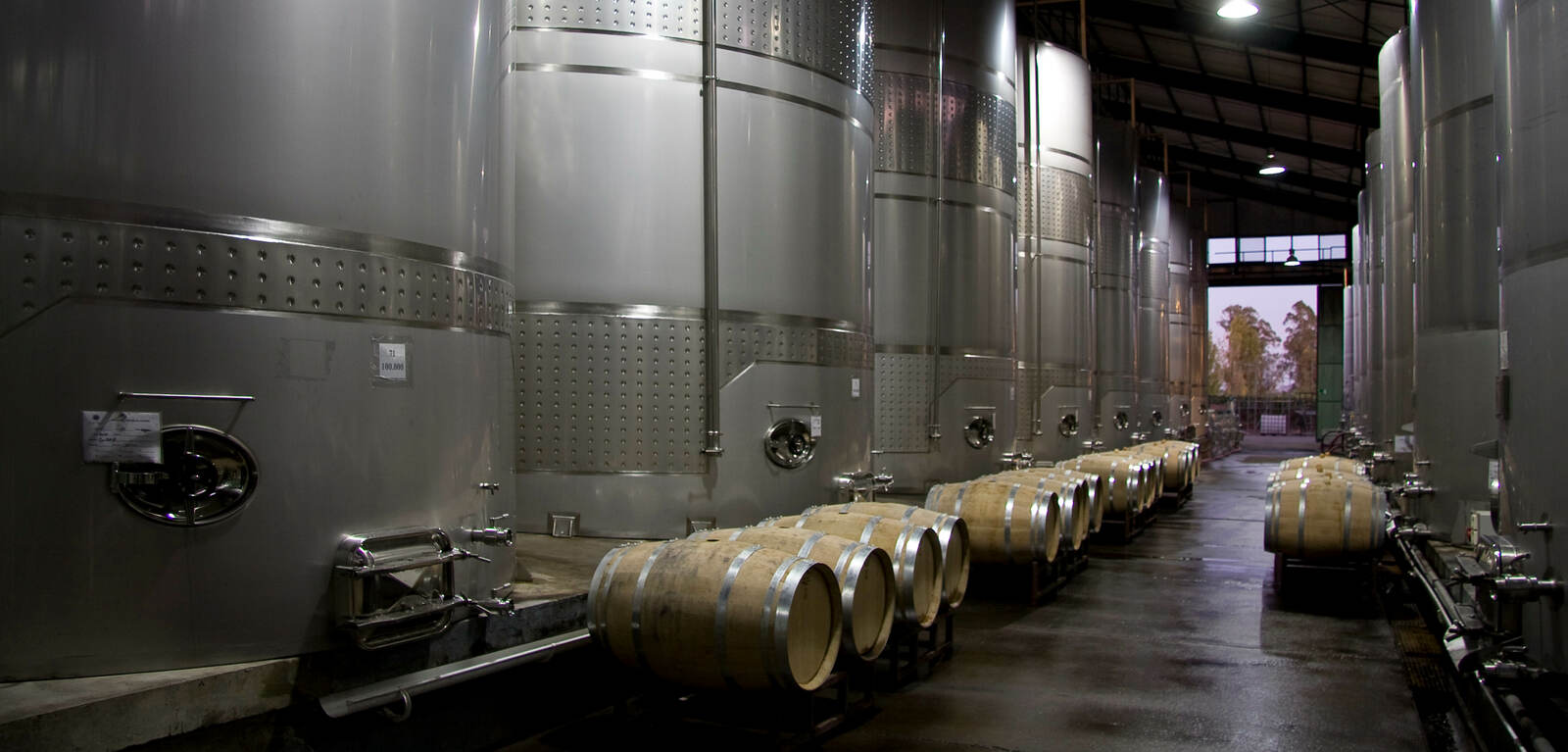 Infrastructure
Our vineyards have a modern, high-tech drip irrigation system, which allows the vineyards to be irrigated with the optimal amount of water in the different periods of vine growth.
Along with this, our winery has stainless steel tanks with fermentation and storage capacity for 14,000,000 liters and we will soon face a new expansion to achieve 19,000,000 liters in stainless steel tanks and storage in French and American oak barrels. We use the most modern up-to-date technology and 3 production lines for the winemaking, stabilization, bottling and own labeling of our wines.
Thanks to this and to our solid workforce which day by day adds passion and magic to the production of our wines, we have achieved in a few years, the commercialization of almost 22 million bottles in the world.
Our 3 production lines allow us to supply more than 45 countries in the world with a monthly capacity of 240,000 9 liter boxes and an annual total of 2,880,000 9 liter boxes.
.
Recognitions
As a result of the passion and professionalism of our more than 180 collaborators, from their different departments, offices and work areas, we have become one of the fastest growing wineries in Chile in the last 10 years.
This success is reflected in obtaining more than 130 gold medals and various national and international awards achieved in important and prestigious wine competitions around the world.
VDA, Viña De Aguirre, was the most awarded Chilean winery in 2011. We want to share this great news with our clients who have helped us to continue making excellent wines and achieve these recognitions.
2011 MOST AWARDED
VINEYARD

Our Wines
Wine has always been present in the history and spirit of Chile.
The art of making wine is part of our culture and heritage. The sun exposure, the clean waters of the melting snows of the Andes, the fertile lands of the Maule Valley and the tenderness and care of an entire family dedicated to the production of exceptional wines, clearly reflect the soul of Chile and the spirit from Villa Alegre.
Varietal
In our varietal wines we want to express the fruit and the natural character of each of its varieties. Wines with intense colors, good concentration and ready to be consumed.
Reserva
In our Reserva wines we want to highlight ripe and expressive grapes, with good concentration and round tannins. Depending on the variety, they have a storage period in American or French oak of approximately 6 months.
Gran Reserva
In our Gran Reserva wines we look for very pleasant wines with very expressive characteristics. Balanced between fruit and wood. Elegant and harmonious. Storage periods of approximately 12 to 14 months.
Premium
Our Premium wines reflect the special dedication of our entire team. top a perfect work from the best blocks of our vineyards. It is made from the best quality grapes, so it has a unique personality in each vintage. Aging period of 18 months and more in French or American oak wood.
Sustainability
The experience gained producing wines has not only turned Viña de Aguirre into a world-class actor in the wine industry, but has also given it enough experience to reach the deep conviction that sustainability is an essential element and value needed to achieve global leadership.