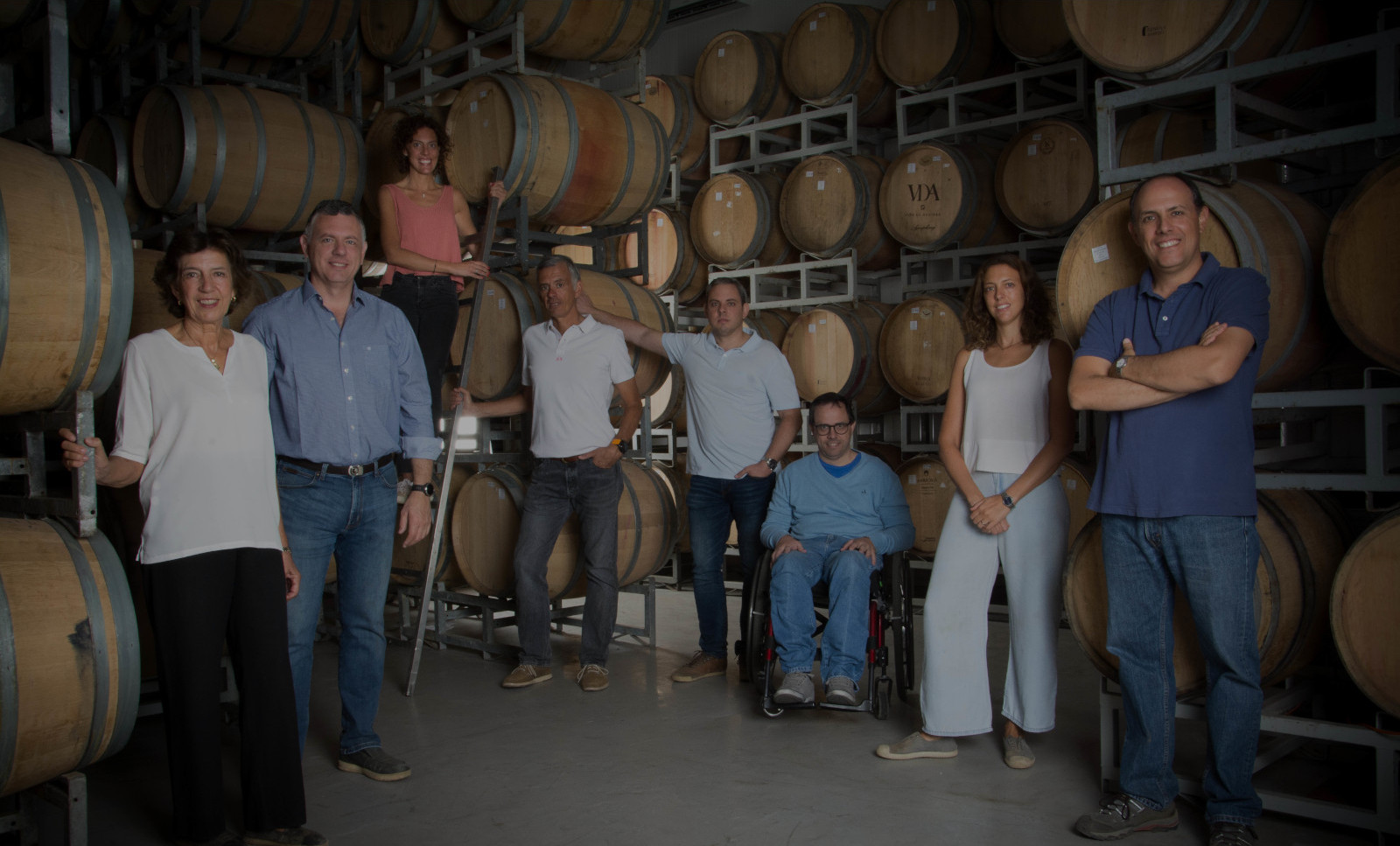 我们的历史
我们是一家纯正的家族酒庄,旨在延续我们祖父佩德罗·埃切贝里先生的梦想,他是一位法国农学家,自1955年以来一直致力于智利葡萄酒产业。
HITOS 1955
我们的祖父佩德罗·埃切贝里在空加瓜山谷的钦巴隆戈创办了第一个家族葡萄园。
1973
我们的父亲佩德罗·费利克斯和我们的母亲安娜·玛丽亚,买下了位于莫莱山谷维亚阿雷格雷的圣大德安娜·德·柳库拉的土地。
1997
开始目前酒庄的建设,并开始种植第一批赤霞珠、梅洛、长相思和霞多丽葡萄。
2001
我们迎来了第一次葡萄收获,以及酒庄一期(2000平方米)的开放。
2006
我们的酒窖第一次扩建完成,葡萄酒不锈钢罐的储藏容量从120万升提升到350万升。
2010
酒庄的储存容量再次扩大,不锈钢罐储存能力提升到700万升。
2011
由于我们在国际著名的葡萄酒大赛中荣获众多金牌,我们酒庄被选为"2011年在国际葡萄酒大赛中获奖最多的智利酒庄"。
2014
这是一个快速增长的年份,是葡萄酒(每箱12瓶)销往国外增长最快的智利酒庄。
2015
我们实现了一个长期愿望,成为俄罗斯联邦市场排名第一的智利葡萄酒庄。2015年,酒庄的不锈钢罐也扩建达到1000万升容量。同时,酒庄的灌瓶能力再次提升,新的生产线为每小时6000瓶,保持3条生产线,总产能为每小时12000瓶。
2016
对我们来说这是重要的一年,因为这一年是我们的父亲佩德罗·费利克斯·德阿吉雷逝世10周年。为此,我们推出了我们的顶级葡萄酒"家族的父亲"来纪念他。
2017
酒窖和橡木桶存储完成扩建。我们完成了提升不锈钢罐存储能力至一千四百万升,三条包装线,同时法国和美国橡木桶的储存能力翻倍。
2018
我们第一次将我们的葡萄酒介绍给著名的酒评家詹姆斯·萨克林,我们推荐的所有葡萄酒中都获得詹姆斯·萨克林92到94分的评分。
2019
我们推出了"安妮"系列葡萄酒,以此向我们的母亲安娜·玛丽亚·埃切贝里致敬。 酒庄
山谷 土壤 气候 我们的环境
我们位于维亚阿雷格雷,一个坐落在莫莱山谷中心地带的大城镇,莫莱山谷是智利产葡萄酒最多的山谷。我们充分利用了这片位于圣地亚哥以南285公里,海拔98米,海岸线和安第斯山脉之间的气候、阳光和土壤给予我们的最佳平衡。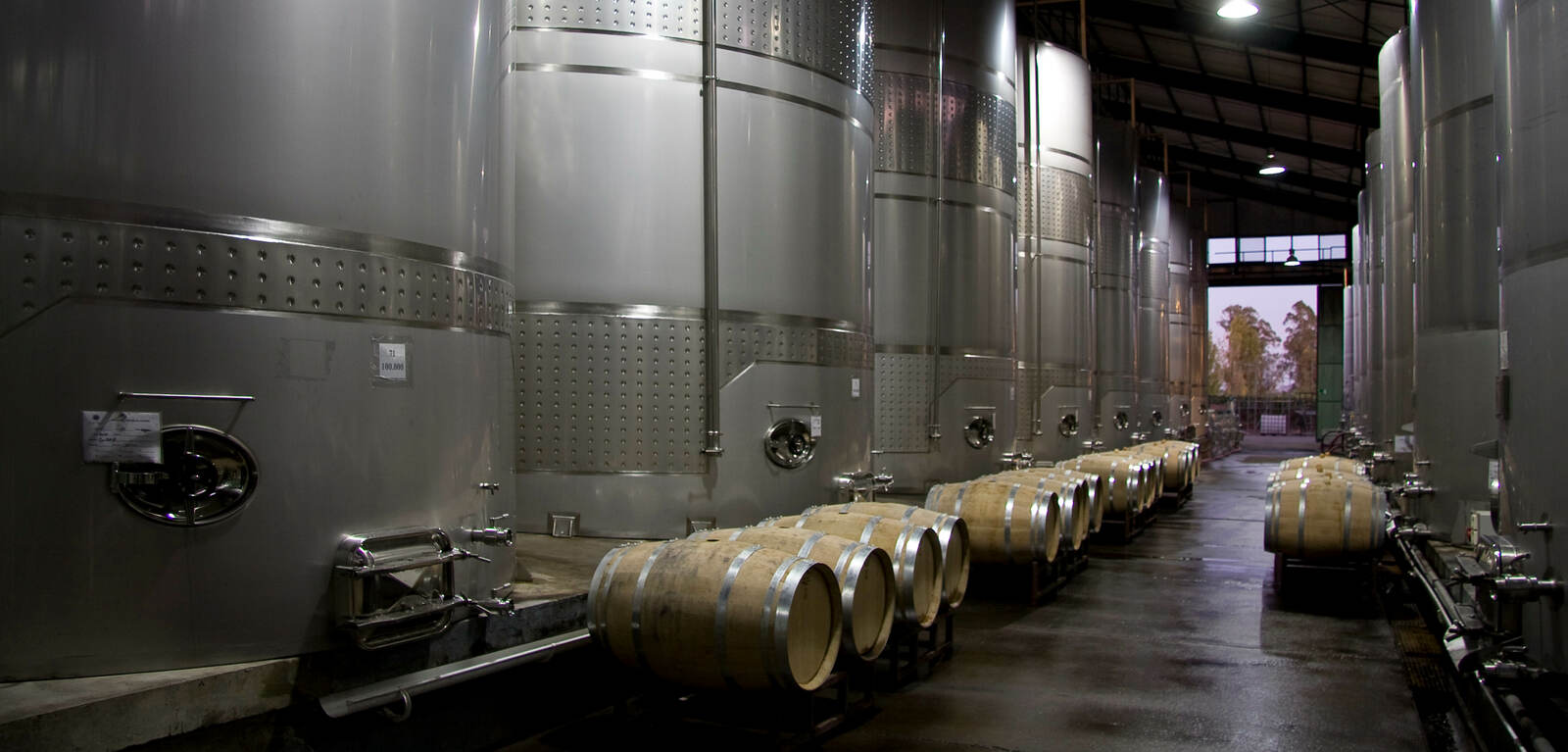 基础设施
我国的葡萄园拥有现代化的滴灌系统,在葡萄树生长的不同时期,能够以最佳的水量灌溉葡萄园。
此外,我们酒庄有一千四百万升发酵和储存能力的不锈钢罐,我们不久将进行新的扩建,使得不锈钢罐罐容量达到一千九百万升,同时提升法国和美国橡树桶的储存能力。我们使用最先进的技术和三条生产线来进行我们的葡萄酒生产,酿酒、稳定、灌瓶和贴标签。
获奖和表彰
由于我们在酒庄各部门、办公室和工作区域工作的180多个伙伴的热情和专业精神,我们已成为智利过去十年来增长最快的酒庄之一。
这一成功反映在我们从世界各地的重要和著名的竞赛中获得了130多枚金牌以及各种国家和国际级别的荣誉。
VDA,阿吉雷酒庄,2011年获奖最多的智利酒庄。这个好消息,我们希望与我们的客户分享,这将有助于我们继续生产高品质葡萄酒,获得他们的认可。
VIÑA MÁS PREMIADA EL 2011
我们的葡萄酒
葡萄酒一直存在于智利的历史和精神中。
酿造葡萄酒的艺术是我们文化和传统的一部分。 暴露在阳光下,安第斯山脉的积雪的清澈水域,茂勒河谷的肥沃土地以及致力于生产优质葡萄酒的整个家庭的温柔和关怀,清楚地体现了智利的灵魂和维拉的精神快乐的。
Varietal
In our varietal wines we want to express the fruit and the natural character of each of its varieties. Wines with intense colors, good concentration and ready to be consumed.
Reserva
In our Reserva wines we want to highlight ripe and expressive grapes, with good concentration and round tannins. Depending on the variety, they have a storage period in American or French oak of approximately 6 months.
Gran Reserva
In our Gran Reserva wines we look for very pleasant wines with very expressive characteristics. Balanced between fruit and wood. Elegant and harmonious. Storage periods of approximately 12 to 14 months.
Premium
Our Premium wines reflect the special dedication of our entire team. top a perfect work from the best blocks of our vineyards. It is made from the best quality grapes, so it has a unique personality in each vintage. Aging period of 18 months and more in French or American oak wood.
可持续性
生产葡萄酒的经验不仅使阿吉雷酒庄登上葡萄酒行业的世界级舞台,而且还使其拥有足够的经验,使其深刻地认识到可持续性是实现全球领导地位所需的一个基本要素和价值。