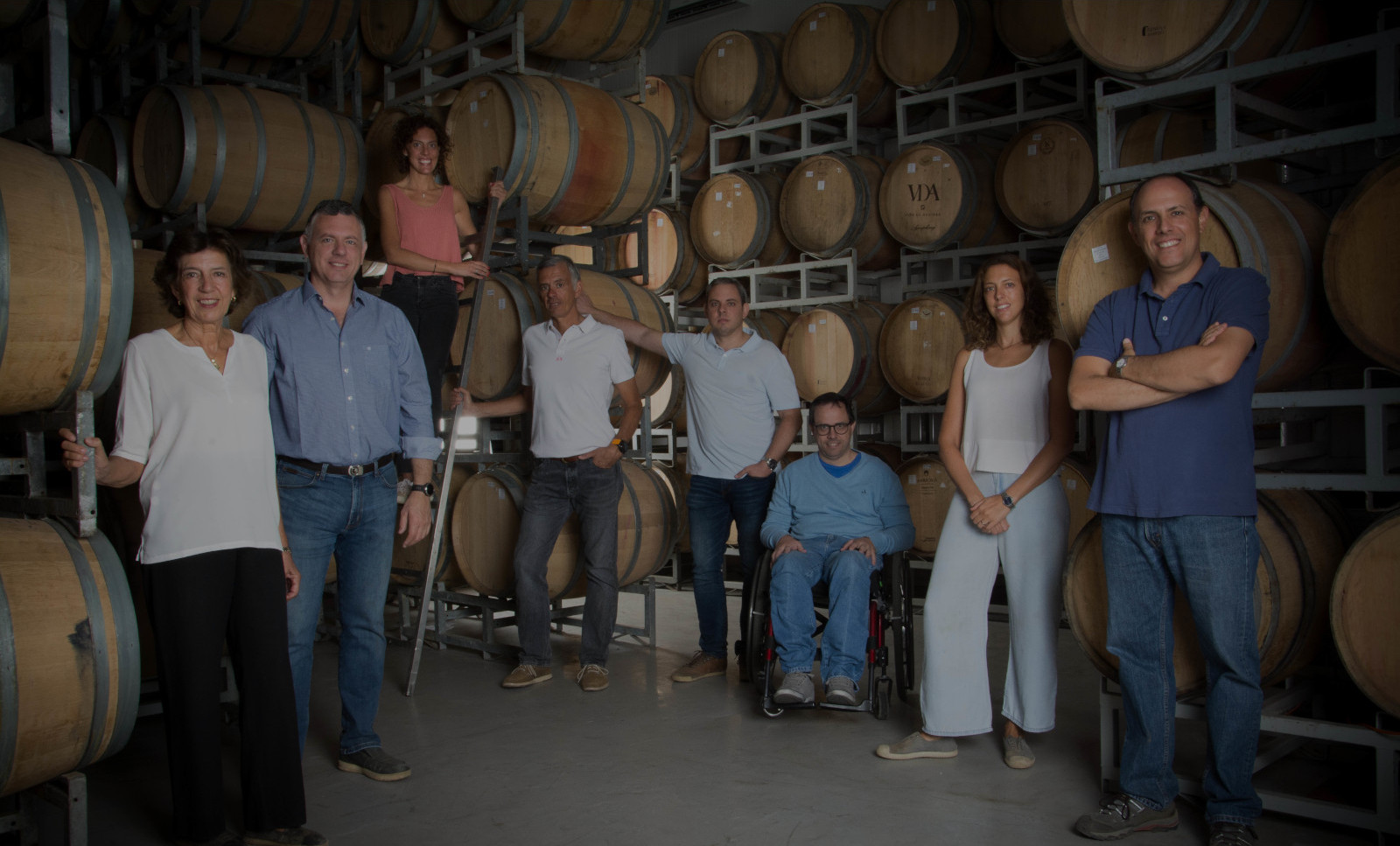 Наша история
Мы являемся 100% семейной винодельней, которая стремится продолжить мечту нашего дедушки Педро Этчеберри, французского фермера, верившего в чилийское виноградарство еще с 1955 года.
Спустя десятилетия наш отец Педро Феликс де Агирре и наша мать Ана Мария Этчеберри присоединились к этой идее и дали новый импульс желанию нашего деда.
HITOS 1955
Мы являемся 100% семейной винодельней, которая стремится продолжить мечту нашего дедушки Педро Этчеберри, французского фермера, верившего в чилийское виноградарство еще с 1955 года.
1973
наш отец Педро Феликс и наша мать Ана Мария покупают Фундо Санта Ана де Лиукура  в Вилья Алегре, Долина Мауле.
1997
Начало строительства нынешней винодельни и посадки первых лоз Каберне Совиньон, Мерло, Совиньон Блан и Шардоне.
2001
наш первый урожай и открытие первой очереди винодельни площадью 2000 м2.
2004
 установлена ​​первая линия розлива производительностью 2 000 бутылок в час.
2005
наши первые поставки бутилированного вина на экспорт.
2006
Завершено первое расширение нашей винодельни, увеличена емкость хранилища с 1,2 миллиона до 3,5 миллиона литров вина в резервуарах из нержавеющей стали
2010
Емкость хранилища снова увеличена до 7 миллионов литров в резервуарах из нержавеющей стали.
2011
Благодаря успеху, нашедшему свое отражение в получении множества золотых медалей на престижных международных винных конкурсах, в 2011 году мы были признаны «чилийской винодельней, получившей самое большое количество наград на международных конкурсах».
2012
введена новая линия розлива производительностью 4 000 бутылок в час.
2014
это был год значительного роста, поскольку наша винодельня показала самый высокий рост количества коробок по 12 бутылок, проданных за границу.
2015
мы достигли давнего желания быть чилийской винодельней №1 на рынке Российской Федерации. В этом году винные погреба были расширены до 10 миллионов литров в емкостях из нержавеющей стали. Наряду с этим мощность завода по розливу снова расширяется, с новой линией на 6000 бутылок в час, в результате чего имеем 3 линии по розливу с общей производительностью 12000 бутылок в час.
2016
Это был важный год для нас, так как это была 10-я годовщина смерти нашего отца, Педро Феликса де Агирре Л. Поэтому мы выпустили вино Icon Pater Familiae в его честь.
2017
Предусмотрено новое расширение винных погребов и помещений для хранения бочек. Мы достигли объемов 14 000 000 литров в резервуарах из нержавеющей стали, на 3-х линиях розлива, и удвоили объем складских помещений для хранения вина в бочках из французского и американского дуба.
2018
Мы впервые представили наши вина известному критику Джеймсу Саклингу,  и все представленные ему вина получили от 92-х до 94-х баллов.
2019
мы запустили нашу линейку вин Annie в честь нашей матери, Аны Марии Этчеберри С. Винодельня
Долина, Почвы, Климат, Окрестности
Мы находимся в Вилья-Алегре,  городе,  расположенном в самом сердце долины Мауле. В этой Долине производится самое большое количество винного винограда в Чили.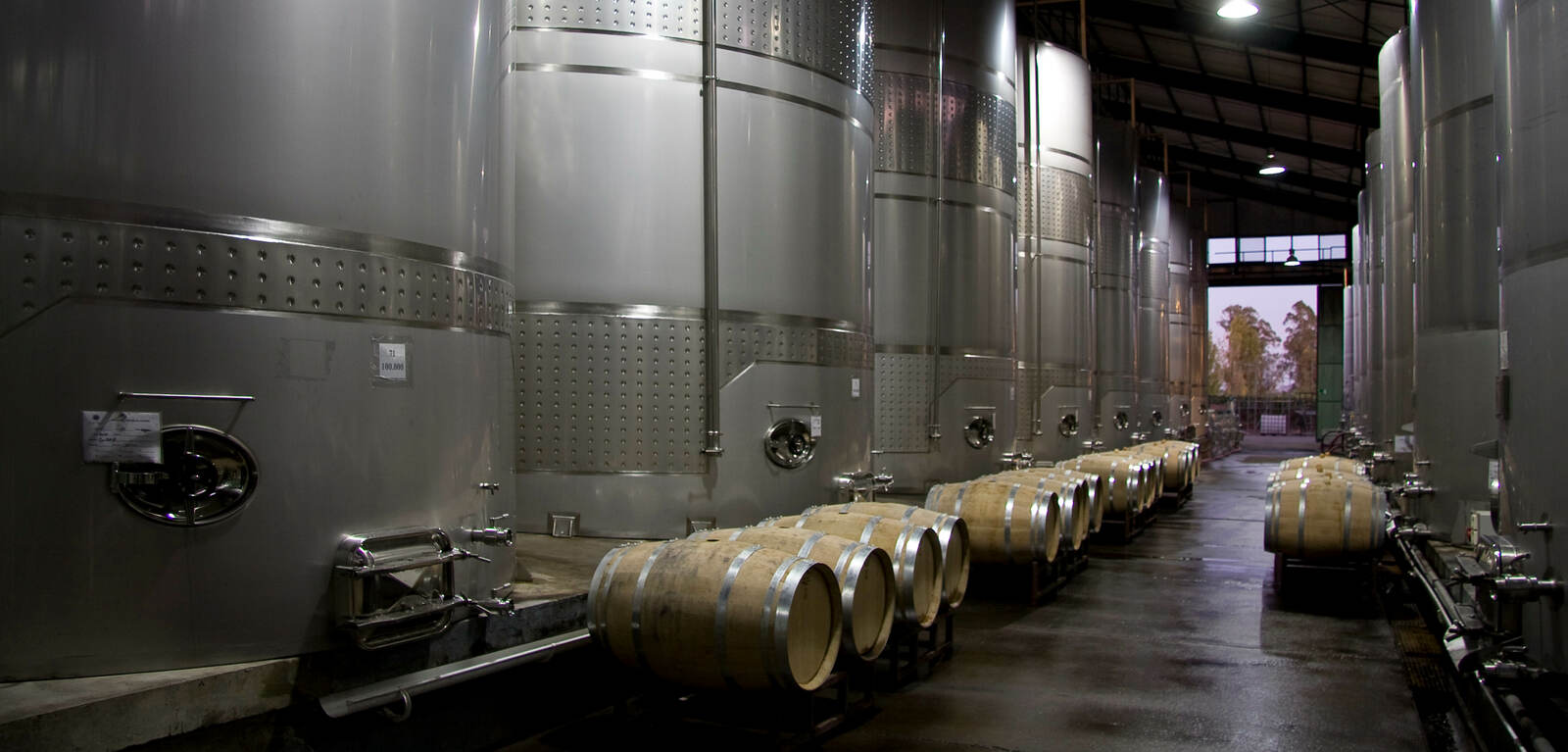 Mнфраструктура
Наши виноградники оснащены современной технологичной системой капельного полива, которая позволяет орошать виноградники оптимальным количеством воды в различные периоды роста лозы.
Наряду с этим, наша винодельня имеет резервуары из нержавеющей стали для ферментации и хранения на 14 000 000 литров вина. Вскоре мы завершим новое расширение с целью достичь 19 000 000 литров вина в резервуарах из нержавеющей стали и хранения вина в бочках из французского и американского дуба.
Наша история
На нашей винодельне работает около 180 сотрудников. Благодаря их энтузиазму и профессионализму мы стали одной из самых быстрорастущих виноделен в Чили за последние 10 лет. Этот успех нашел свое отражение в получении более 130 золотых медалей и различных национальных и международных наград на важных и престижных винных конкурсах по всему миру. VDA, Viña De Aguirre, была самой награждаемой чилийской винодельней в 2011 году на престижных и признанных национальных и международных винных конкурсах. Мы хотим поделиться этой замечательной новостью с нашими клиентами, которые помогли нам продолжать производить отличные вина и добиться этого признания.
2011 MOST AWARDED VINEYARD
наши вина
Вино всегда было в истории и духе Чили.
Искусство изготовления вина — часть нашей культуры и наследия. Воздействие солнца, чистые воды снегов Анд, плодородные земли долины Мауле, а также нежность и забота всей семьи, посвященной производству исключительных вин, ясно отражают душу Чили и дух Villa Joyful. проводить исследования
Varietal
In our varietal wines we want to express the fruit and the natural character of each of its varieties. Wines with intense colors, good concentration and ready to be consumed.
Reserva
In our Reserva wines we want to highlight ripe and expressive grapes, with good concentration and round tannins. Depending on the variety, they have a storage period in American or French oak of approximately 6 months.
Gran Reserva
In our Gran Reserva wines we look for very pleasant wines with very expressive characteristics. Balanced between fruit and wood. Elegant and harmonious. Storage periods of approximately 12 to 14 months.
Premium
Our Premium wines reflect the special dedication of our entire team. top a perfect work from the best blocks of our vineyards. It is made from the best quality grapes, so it has a unique personality in each vintage. Aging period of 18 months and more in French or American oak wood.
устойчивость в развитии
Приобретенный опыт производства вин не только превратил Винья де Агирре в игрока мирового класса в винной индустрии, но и дал ему достаточно опыта, чтобы прийти к глубокому убеждению, что устойчивость в развитии является важным элементом  и ценностью, необходимой для достижения  лидерства на глобальном уровне.